Direct Marketing
Direct Marketing, a. s.
Lamačská cesta 22
841 03 Bratislava
+421 2 45522 915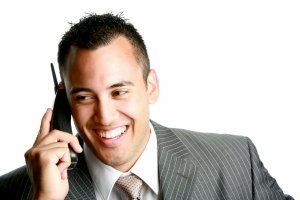 arrangement of meetings
"I refuse such phone calls – this will not work."
This is only your own attitude that does not reflect the opinion of the majority. Telemarketing results follow statistical numbers. That is why we know that on average, e.g. in case of companies, approximately 70 % of them may be reached at the reception – the others exist "for accounting purposes only" so to say. We know that out of middle managers around 50 % will be willing to speak with us, out of top managers around 25 %, out of regular employees around 70 % and the rest is simply not reachable – they either refuse the call, do not pick up or we should call later. We count with all this.
We know that on average 20 % of those that we manage to make a phone call with are positively inclined to the offer. This number varies according to the attractiveness of the offer, choice of the target group and quality of addressing – i.e. script and operators. Information sent in advance in the form of a mailing with an attached gift also help the cause.
"Do you only inquire about the interest in the meeting or you also schedule the place and time of the meeting?"
We reliably implement both options.
In case of arrangement of a place and time by our operators we must have a table available from you with free times of your dealers.
Information about the arranged meetings is sent by email either to one or several email addresses, at least 24 hours before the time of the arranged meeting. Sending of SMS may also be agreed upon.
In case your business network is big, we can write the meetings directly in your web application and your dealers may process the respective data themselves.
"What will I pay for?"
Design and programming of the script of the interview.
For each interview following to competent person or with a competent person to which we present the offer for a meeting and get one of two possible answers: "I am interested in the meeting" or "I am not interested in the meeting" + reasons for such lack of interest.
Daily status reports are free of charge, you only pay for each export of data (daily or twice a week – upon agreement).
Final export of data in the Excel spreadsheet form is free.
"When a person does not pick up the phone, how many times do you try to call?"
Usually three times. That is a normal standard where the used effort brings effects – meaning getting in touch and an interview.
"And what about the status of call later after the end of the campaign?"
If after having tried to reach the competent person we do not manage to get in touch with this person and if the assistant or the person him/herself keeps telling us to call later, this often means a hidden form of refusal – lack of interest in the interview. Some people do not feel comfortable refusing an offer "directly".
We recommend not to deal with these cases. It is usually only a waste of time, as has been proven in practice many times before.