Direct Marketing
Direct Marketing, a. s.
Lamačská cesta 22
841 03 Bratislava
+421 2 45522 915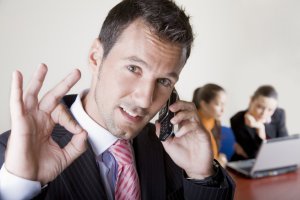 verification of data
"What data do you verify?"
If there is a current source of data available to us, we can update your data according to it or provide you with data that you are missing.
For instance, according to an address we can find out phone numbers with the help of telecommunication operators.
Most of the times we verify data over the phone. In this manner we can practically ask anything you are interested in and what will the people be willing to answer to our operators.
Your data may be verified also according to our databases which we update regularly.
"In companies, can you find out who is responsible for what....?"
This is the most frequent request. We call the reception desk of a company and find out the names, positions and contacts to persons that at present work at the enquired positions + we of course verify the correctness of address of the company.
These contacts may then be used e.g. for direct mail marketing directly to the name of the responsible person (procurement manager, IT department manager, sales manager, etc.). This increases the rate of positive response, in other words the success rate of addressing.
"What will I pay for?"
In principle, for determination of the status of the given data – e.g. if we find out that the phone number is an ex-directory number.
"How may I transfer the verified, supplemented or changed fields into our database system?"
We maintain your identifier – your ID or IČO, etc.
Your original data fields will be preserved, next to them you can have a column with the verified data and you can also have another column marking whether the original cell was changed or not. You can thus easily identify the changed data and insert them into your system.