Direct Marketing
Direct Marketing, a. s.
Lamačská cesta 22
841 03 Bratislava
+421 2 45522 915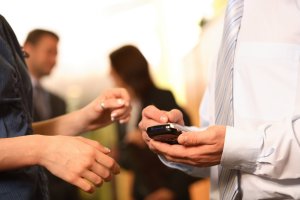 mystery shopping
"What is it?"
Marketing employees perhaps know this technique under the English term of "mystery shopping".
Our mystery shopper will for instance visit your shops or branches and will pretend that he/she wants to buy something – of course, this will concern exactly such item that we will prescribe him/her in the script of the visit.
The result of the visit, his/her observations from the course of the negotiations will be written down in a questionnaire (report) in a car immediately after the mystery shopper leaves the branch.
We will evaluate the results of all visits numerically and graphically and supply them to you together with an accompanying evaluation report. Thus you will be able to know whether the employees at the points of sale sell your products properly or if they have problems doing it. The amount of your turnover in the given region highly depends on their ability to sell.
If you undertake corrective measures, a repeated mystery shopping will find out whether the situation really did improve or not.
"What does it involve?"
Full secrecy of the mystery shopper – the person is chosen according to a pre-defined profile in advance (age, …).
Clear concept of the visit – what should the mystery shopper note and what should be undertaken during a visit.
Besides one-time costs for preparation of the campaign and evaluation of the campaign, we charge for each individual visit. This amount usually already includes all the costs (gas, accommodation, mystery shopper).
The price for mystery shopping ranges between tens of thousands of Slovak crowns up to approximately SKK 200,000 – 400,000, depending on the number of visited stores.
"Do you also perform other controlled interviews?"
Mystery shopping essentially is a secret controlled interview. Of course, the visit does not necessarily need to be secret and may be connected with handing over of some gift for the filling of a longer questionnaire, but it can also be a simple check of the range of goods of various brands in the stores, etc.