Direct Marketing
Direct Marketing, a. s.
Lamačská cesta 22
841 03 Bratislava
+421 2 45522 915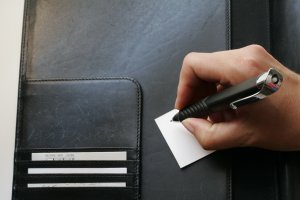 club management
"Do you also design membership clubs?"
Yes, if you wish so. We are not only addressed by final clients but also by advertising agencies that already have a concept agreed upon with their client but need us only for its technical assurance.
If we design a membership club, then we are able to propose its principles, as well as the wording of the rules.
"What do you assure in case of a membership club?"
Principally the same as in the case of competitions and fidelity programs.
Moreover, in case of clubs, it is sometimes necessary to address partners with which the club members may receive some discount upon the submission of their membership card. We also assure these negotiations.
A membership club usually also requires the production of a club catalogue, production of membership cards, information entry on a website or a number of other details – from the proposal of the wording of the addressing letter up to the preparation of statistics of the club performance.
"What is the difference between a consumer competition, a fidelity program and a membership club?"
In a competition you may win or not – this is its disadvantage. In the majority of cases, acquisition of a winning is based on a random draw. The competition is also limited from the point of view of time and costs, this being an advantage for you.
In case of a fidelity program one knows that if you make a certain number of purchases, you will receive some benefit in return. The more purchases you make, the higher the benefit (e.g. collection of stickers for refueling – you can exchange the stickers for gifts). A fidelity program is time-limited but the costs for the winnings and their distribution may exceed the budget.
In case of a membership club, the situation is the same as in the case of a fidelity program, however, it is not time-limited and moreover, as a member you also get some other support outside the time of purchase (such as New Year`s postcards, catalogues with new products or services, etc). It is a "long-distance race". Principally it is a permanent fidelity program, sometimes supplemented by competitions, and thus you do not have to constantly invent something new.
In 2008, we also launched a very interesting version of a fidelity program into the market that represents a hybrid between a competition and a standard fidelity program – it uses the main advantages of both. What will be interesting for you is the fact that you can determine the costs yourselves and we guarantee that we will not exceed their level, regardless of the fact of how many people will participate in the FP. We will adapt to your budget! At the same time, participants may by the number of purchases influence the amount of their reward.