Direct Marketing
Direct Marketing, a. s.
Lamačská cesta 22
841 03 Bratislava
+421 2 45522 915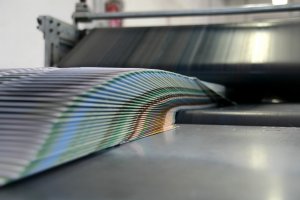 production of mail
"What can you prepare for us in connection with mail?"
graphic and content design of the advertising material but you can also submit designs from your advertising agency
we will assure printing of materials if we do not receive them already printed from the agency
we personalize mail according to the database by the salutation or other data, most frequently by laser reprinting of these data either directly on letters and envelopes or on address labels
we will provide the supply and marking of advertising objects by imprints, engravings or embroidery according to the type of campaign
"How do you form the price per creative design?"
For the planned extent of the assignment and according to the supplied creative brief we will propose the price for a design in advance and we will observe this price, of course if the extent of assignment will not change substantially during its implementation.
We work on a creative design until we reach our and your full satisfaction with the design.
"Do I have the possibility of control?"
Of course. Nothing will be launched for mass printing or personalization until we have everything "okeyed" by you.
The process of control will be agreed upon in advance.