Direct Marketing
Direct Marketing, a. s.
Lamačská cesta 22
841 03 Bratislava
+421 2 45522 915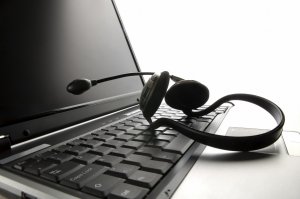 holding of an information hotline
"How is an information hotline charged?"
The price is formed by the salary of an operator, lease of lines and equipment.
Telecommunication fees of a free phone are re-invoiced.
Daily working hours of an operator are between 8 am and 5 pm. Other hours constitute a night shift. We distinguish between a business day and a non-business day. Each regime has its own hourly rate.
One-time costs are represented by the design of a questionnaire and programming of SW application for organization of incoming calls.
A special item is formed by the reports on the overload of the line or final numerical and graphic evaluation of the digitalized answers, if required.
"How is the night shift organized?"
Either by an operator or an automatic answering machine or the information hotline is only ringing and nobody picks it up – this is the most frequent case since the majority of competitions or clubs have predetermined hours of operation of the information hotline in its rules.
"For what purposes do the clients usually order information hotlines with your company?"
For the support of a media campaign which is interactive – e.g. it mentions the number of the information hotline in printed media, on the radio, in a television spot or on stickers on appliances. An interested person calls an information hotline, the operator records the necessary data about the respondent and the respondent may thus, for instance, win something.
For crisis management – e.g. for the people in distress so that they could have a place to find out some information.
In connection with the expected changes and the growth of demand for information – e.g. at present it is the expected introduction of the euro.
For immediate filling in of a questionnaire or application form for some institution. Data is immediately entered into SW application, printed and sent to the caller for authorization by signature.
"Is it possible to make a series of information hotlines?"
This service is provided by T-Com and you therefore only need to communicate one information hotline number and if the first operator is busy, then an automatic transfer of the call to the second operator will take place, and accordingly all the way up to the fifth operator. In this manner it is possible to easily manage also a large immediate overload of calls.
"We have our own call centre. Would you be able to establish a backup call centre in case our own will be overloaded?"
Yes, these are real projects that we have already implemented.
Even without the change of your phone numbers can the calls from your call centre be transferred to us but this can also be implemented in the other direction.